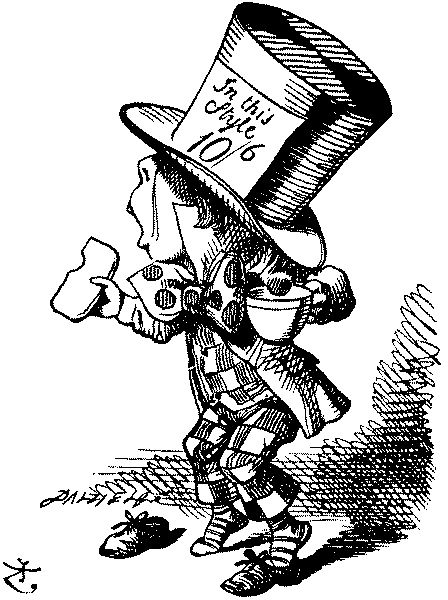 If you dont' know who this is then you probably don't belong here. Or maybe you just can't see the picture well enough, click on it to see it larger.
---

Being mad, we all have to laugh a lot, so here are some links to different things to keep you laughing. :-)
---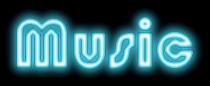 All the greatest musicians are truly mad, and we all like them, so support their madness, listen to their cool music, and click on the above link to go see some of their work.
---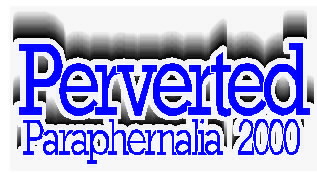 No, this isn't anything gross (a statement for all those dirty-minded people out there), this is for a very, very funny and very MAD newsletter I put out.
---

Even mad people have friends (believe it or not), click here to see some of their mad, or not so mad, maybe even sane pages.
---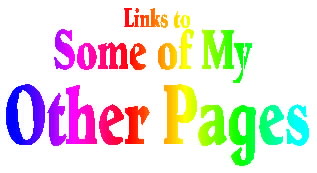 Other pages made by me, The Mad Hatter of Scotland, and believe me, they are all mad.
" 'But I don't want to go among mad people,'
  'Oh, you can't help that,'
  'we're all mad here.  I'm mad.  You're mad.'
  'How do you know I'm mad?'
  'You must be,' 
  'or you wouldn't have come here.' "
            -Excerpt From Alice in Wonderland
---
Welcome to the Realm of the Mad. Things are so boring normal, so instead of making a normal page, I thought that I might make a abnormal page. Enough of that, well, inside The Realm of the Mad you will find many things...
---
If you are feeling like you are about to go totally mad (like we all are daily) then click here to see some greatly inspirational and mad quotes.
---

Funny, yet mad things

Horror Movies

My favorite Actor, Jack Nicholson

The rantings and ravings of a madman (me)

Some funny stuff

The Works of Edgar Allan Poe
and...
A Little About Myself...maybe...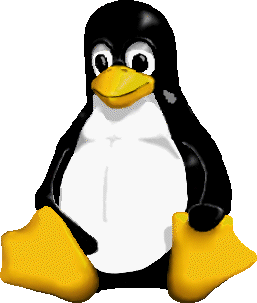 Have you ever heard of Linux? It's a rather interesting and new OS (operating system) which is a LOT better than Windows. If you want to learn about it, go here.
I don't know why I am putting this link, here, perhaps I am going mad, or madder?!?! Well, click on it and see what it is!